We Value Our Patients' Experience at our Practice...If you are a current patient of our office and would like to share your success story please submit it to Dr. Christine or Jamie and we will be happy to share it on our website.
---

ADHD, Jordan: I experienced ADHD ever since I was a young boy. I remember all the things my parents and I went through...diet changes, allergy testing, even behavior modification techniques. Eventually we even tried Ritalin. The medication worked for a while but I suffered many side effects. I remember having trouble sleeping, no appetite, and "zoning out". Finally at age 7 my parents made the decision to stop taking Ritalin after my mom had heard about the benefits of chiropractic. I went for chiropractic care twice a week for about 2 months. When my mom went to a parent-teacher conference, the first thing the teacher asked her was had was when I had been put back on Ritalin. My mother was shocked when the teacher had shown her samples of my work and the sudden improvement for the first time I was writing in the lines and staying focused more in class. Years have passed and I am still able to concentrate answer questions correctly and reading and writing better than most other kids in my class!
---

Allergies & Sinus Problems, Naomi: I had horrible allergies and sinus problems practically my entire life. After a few adjustments, I was breathing a lot better and feeling wonderful! Before receiving pills for everything. I see now that they only treat the symptoms whereas chiropractic is specific and fixes the problem! Before I would constantly walk around with a tissue feeling groggy all the time. Now I can enjoy outdoor sports and things I've avoided like strolls in the park and going for picnics, and gardening. Not only have I been healed of my allergies and sinus trouble, but my overall health has improved incredibly also. I rarely get sick, and when I do, I get better faster.
---

Auto Accident, Sharon: After a severe auto accident, I spent years with chronic neck and shoulder pain, which eventually radiated down my right arm. The pain kept getting worst and worst, until it became intolerable. I started taking Tylenol and Advil left and right until even that didn't help. In the end I tried everything short of surgery. I discussed trying chiropractic care with my family physician, and he recommended that I see you. I couldn't believe what just a few chiropractic adjustments could do. I now have normal movement in my neck and shoulder and feel better than I have in years. I wish I had known to come to you earlier! Thank you!
---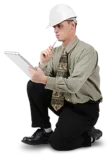 Back Pain, Mike: I don't have a dramatic tale to tell, however, I know that drama is not necessary for me to praise the benefits of chiropractic. I came to to the doctor after throwing out my back. I responded to chiropractic care very well. I had received it in the past. Nevertheless, not to this level. The injury healed itself quickly due to the doctor's care and adjustments. I have been coming regularly ever since.With the aide of chiropractic, I can continue to work. Without this care, it would have been very difficult for me to perform my everyday functions and responsibilities.
---

Back Pain, John: I do believe I have benefitted tremendously from chiropractic. Not only does it alleviate stiffness and aches, but it also helps me to feel more balanced and rejuvenated. I have discovered wellness with renewed use of some worn-down muscles and great relief from the pain that has afflicted me for a very long time.This spring I intend to go back to something I doubted I would ever be able to resume again…my favorite sport of golf. For that I consider myself doubly rewarded for undergoing chiropractic treatment.
---

Carpel Tunnel, Moriah: I never thought I'd get anything like carpel tunnel, after all, I didn't play tennis, golf, or work too much on the computer. After my daughter Marina was born, I started experiencing pain in my elbow, arm, and wrist from nursing. There was no way I was going to stop nursing but I had to do something because it was starting to effect everything. As time passed, every movement in my arm became excruitatingly and painful. The doctor stressed the importance of posture while nursing and that my current posture was putting a strain on my neck, back, shoulders, and going through to my arms, etc. Every appointment would consist of a massage and adjustment to my neck, back, shoulders, and arms. After about 3 weeks I had completely forgotten I even had carpel tunnel...and I'm still nursing!
---

Chronic Sinus & Ear Infections, Noah: Ever since my son, Noah, was 3 months old, he suffered from sinus and ear infections. Everytime I would take him to the pediatrician the doctor would prescribe him acetaminophen or ear drops. After endless months of infection after infection the doctor said we may need to do surgery. I wanted my son to get well and be free from pain but I freaked out when they mentioned surgery. There was no way I was going to let me little 9 month old go under the knife exploring all the options first. When I told my sister, who is also an MD about the possibility of Noah needing surgery she immediately recommended that I consider alternative medicine by taking him to a chiropractor. With time and research, we decided to try out chiropractic. Noah was adjusted just twice and has not had an ear infection since! It has been 6 months now and Noah has been adjusted just three more times and still no infections!
---

Headaches, Laticia: I've always played sports, but started experiencing headaches right around the time I started high school. My junior year my headaches started to get really bad. When basketball season started I knew something had to be done. My coach recommended I try seeing a chiropractor. The doctor suggested we come in and talk to him about how chiropractic could help. It's amazing how just a few chiropractic adjustments made feel. All of a sudden I was feeling more energized and not getting headaches... and my game has improved! Who would have thought?!
---

Neck, Shoulder, & Back Pain, Carlos: I was experiencing neck, shoulder, back pain, and just about every kind of body pain you could think of during my workouts at the gym. A nerve scan was conducted and it showed interference to all those areas I described. I immediately scheduled an appointment to see the doctor and came in for a complete evaluation and x-rays. The doctor then explained to me what a "subluxation" was and that it was putting pressure on my nerves therefore affecting their function and communication to different parts of the body. I realized at that moment my wellbeing was more important than money. I have now been under chiropractic care for nine months and I'm feeling better than I have in a long time. I believe Chiropractic care goes hand in hand with exercising at the gym and my flexibility and posture have also improved as a result.
---

Sciatica, Brianna: I remember when I came to the chiropractoc the last month of my pregnancy with sciatica. I couldn't walk or move at all! It was the worst thing ever! But, you helped me through it with the adjustments and massage therapy. It didn't go away completely but I always felt so much better after visiting with you, my condition definetly improved. You reassured me that I would get better and that I would be completely back to normal after I delivered the baby. I remember seeing other pregnant women and thinking how lucky they were to be able to walk normal and have an easy pregnacy. After my baby was born, it was like a miracle...just like you said, I was back to normal! Thanks again!
---

Shoulder Pain, Aaron: Due to a major tumor surgery several years ago which removed a large amount of muscle, the area around my right shoulder had become restricted from full range of motion with some muscle groups compensating for those that had been removed by surgery. Before long, the shoulder condition had degenerated, movement was restricted and the pain had become so unbearable that I was taking powerful prescription pain killers. The condition got worse until I could barely comb my hair, put my clothes on or even shift the gears in my car. I now had severe frozen shoulder. Out of desperation, I started to do research on the internet and asked other friends and family about chiropractic. The feedback from others was quite positive. There seemed to be a slight ray of hope other than having another surgery. What is important is that I can truly say that my shoulder is now 98% cured! The pain is almost completely gone and I continue to do the exercises prescribed by the doctor. I have my life back and all this has been achieved without any drugs or surgery, just chiropractic adjustments, effective use of ice packs, therapeutic soft tissue massage and muscle strengthening.
---

Sports Injury, Katie: It happened this past winter. I went up to the mountains with a bunch of friends. I was approaching the lifts when an out-of-control snowboarder slammed right into me. I don't remember much, but I remember going face down into the snow--hard. Everything blacked out. I think I was out for about a good 30 seconds. I could hear my friends hovering above me, calling my name, waiting for a response. I couldn't speak or move. A few minutes later I was taken to the local emergency hospital. It turned out I was ok. I had passed out and was experiencing some major whiplash. The X-Rays came out fine, but I was in major pain. I couldn't move my neck and my back was stiff and sore. When my mother heard what had happened she was very concerned--of course. She had been going to the chiropractor for years and took the initiative to schedule me in to see you. I must admit, I was a skeptic. After a few weeks of adjustments and rehab I had already forgotten the whole thing had happened. Thanks again!
---

Sports Injury, Neil: It's been 7 months since I got totalled by a monster wave. Since then my life has never been the same. I remember coming out of the water and not being able to walk or move. My girlfriend insisted on taking me to the hospital right away. I immediately had X-Rays taken and the doctors said everything seemed normal, but I knew that was the case. When I went back to see them after a week of being hunched over, limping, and exhausted from lack or sleep they still said there was nothing they could do. A friend suggested I see a chiropractor . One adjustment was all it took to make a world of difference. I was back to my normal self again. Before I never knew what a chiropractor was or even believed in alternative medicine, but now you've made me a believer.
---

Stress, Daniel: Several years ago, I began experiencing a lot of stress and lack of sleep. At the suggestion of a friend, I called the chiropractoc in hopes of resolving the condition. The doctor determined the problem was actually being caused by stress and lifestyle choices and put together a wellness program incorporating massage, nutrition, and exercise. I must say, I have never felt better. Now I more relaxed, sleep well and am living a more balanced and full-filling life . . . and I have since been promoted! Thanks to all of you!
---

Wellness, Max & Marilyn: Despite our age, our new wellness lifestyle right away made us feel young and free. We now realize and understand the power of the mind/body connection. Even our children and grandchildren are benefiting from your lifestyle advice--our whole family is living a richer life!